We're so happy you're here.
Thank you for joining the Briar family and being the reason we continue to make beautiful, functional bonnets that are so much more than a tie-hat.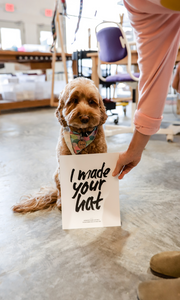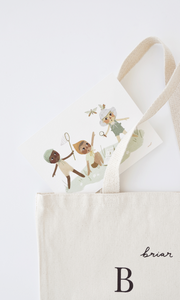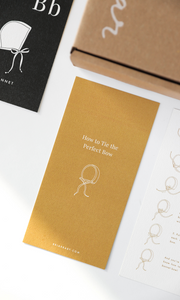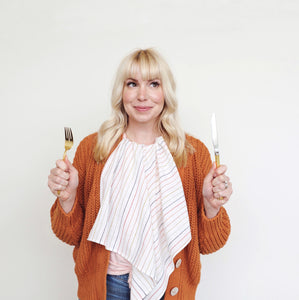 When my daughter, Gracelyn Briar, came into the world, I searched high and low for a pretty and modern tie hat that was functional and completely adorable. Without luck in finding one, I finally made my own bonnet and fell in love. And apparently, so did everyone else because I couldn't go anywhere without being stopped by other mamas asking where I got it, and grandmas giving me the highest praises for keeping my babe's ears warm. 
But best of all?  I began to notice that every time I stopped to put a bonnet on Gracelyn, it made me pause and appreciate that moment.  Placing the bonnet on her head became an act of love and a moment of connection.  It magically framed her little face and seemed to block out any distractions, letting me soak it all in. 
At Briar, we have a bonnet for every season.  Whether you're taking a walk on that first crisp fall morning, delighting in the beauty of freshly fallen snow, or picking spring's first strawberries, we've especially designed the perfect hat to help etch those moments into your mind and heart, all while making it easy and functional for busy mamas.
I hope you'll find our bonnets to become that small, special heirloom piece that brings back time as if it were yesterday. 
From our family to yours, thank you for choosing Briar.
with love,
Rachel
made with love + intention
It's the little things.
Each bonnet we create carries a piece of our heart. With every stitch, we infuse warmth, authenticity, and love, wrapping your little ones in care and charm.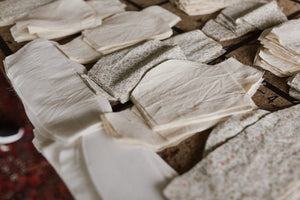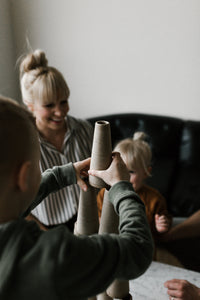 family first
Taking care of each other.
From its inception, Briar Baby has fostered a warm and supportive work environment, recognizing that the well-being of our team's families directly correlates with their overall happiness and productivity. This ethos is woven into the fabric of the company culture and stitched into every decision we make together.